After two years of neglecting my millinery passion I have finally created some headwear. :) Its great to be back doing it, my head is filled with felt and tulle and its great!!!
This piece was made using merino woolfelt fused together and shaped into a fascinator base. I then stole... I mean borrowed my daughters pipe cleaners and attached them to the felt.
This piece was again made with fused merino felt with a yellow net sunburst and net Dior roses.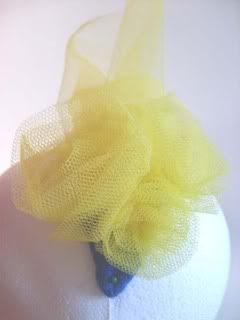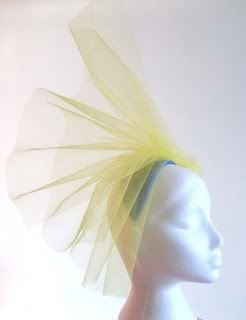 I know they are not exactly 'Mother of the Bride' material but it was fun to do. I usually find after creating a piece a more 'ready-to-wear' design will evolve from it.
I am currently working on my third piece so watch this space for more pictures.

Fraggie :)